What made you choose SailWeek Academy
With our academy open for 2021 applications we caught up with Thijs and Ivan, two of our former applicants from 2019 to see their real thoughts on the Academy.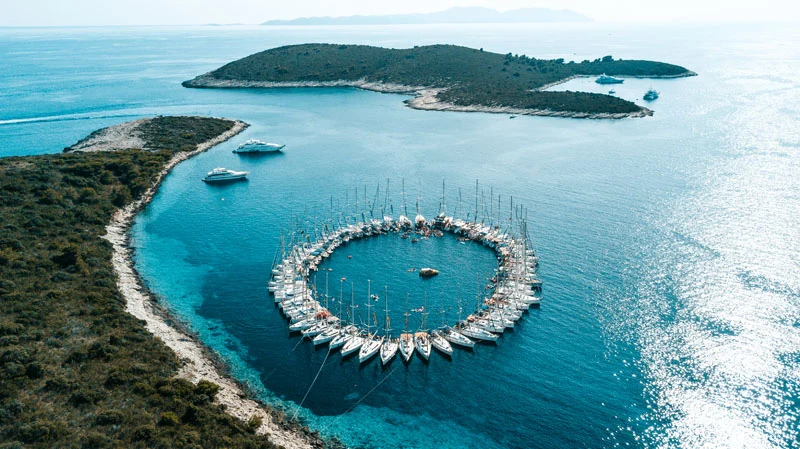 Hey Thijs, hey Ivan how are you guys doing? I bet you're missing the sailing this year?
Thijs: Hey Guys i'm doing great but what a crazy year it's been. I miss the water more than ever.

Ivan: Hey, I'm doing good. Missing sailing always when I am not by the sea, not just this year. But, especially, this year. I am not that lucky to live by the sea, so, maybe, I respect every opportunity more.

So guys tell us, what made you choose SailWeek Academy?
Thijs: I had six months off between my Bachelor's and Master's studies. So, I wanted to use this period to learn something new that was out of my comfort zone and that I could also benefit from it in my future. Finally, thanks to Google I found SailWeek!

Ivan: My Friends. It was a random course, but changed my life. I am very thankful to them for showing me.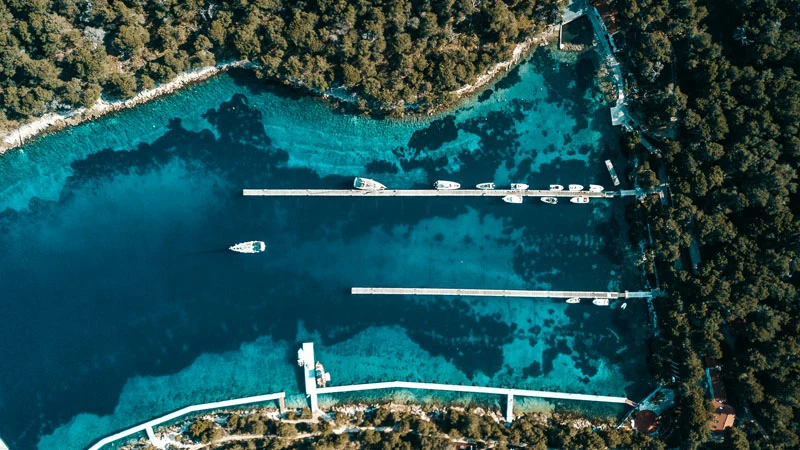 Thanks google and good friends! What course did you take and why?
Thijs: Beginners course. Although I had some sailing experience in the Netherlands, I had never sailed the Mediterranean before. But being honest, the main reason was that the beginner's course was out at sea a week longer compared to the Advanced course.

Ivan: I took the basic course because I didn't know what to expect. I learned a lot but still improving skills every time I can.

Did you have any sailing experience before you took our course?
Thijs: Yes, back in Holland I have been sailing since I was 12. I learned sailing in an 'optimist' which is comparable to a floating bathtub with a sail. When I grew older I had the opportunity to teach children the basics of sailing during an annual sailing camp.

Ivan: I knew nothing about sailing and learned a lot in the academy all thanks to the amazing instructors and well run course.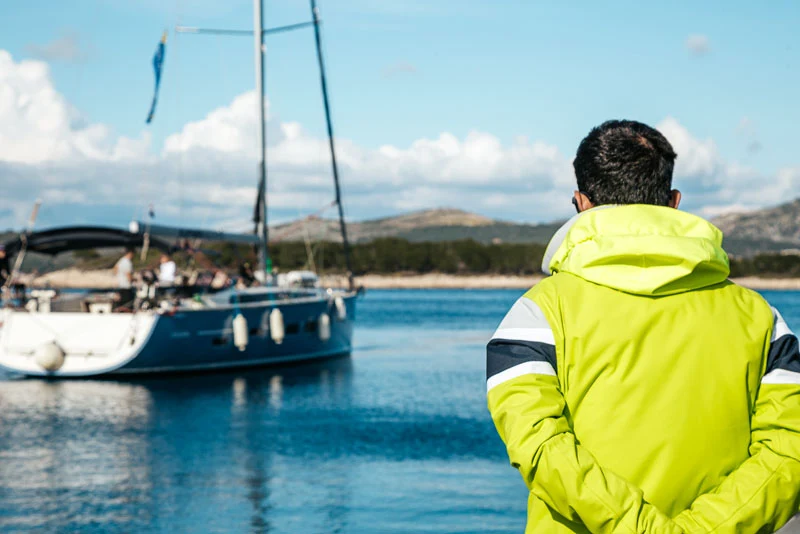 What was your favorite thing about the course?
Thijs: Don't want to be a spoiler, but for me, night sailing was a very special experience. In addition, it was very interesting having five different nationalities on a yacht while training and seeing Croatia off-season.

Ivan: To be honest, I really liked a lot of things. Action, Sun, rain, wind. Of course the Sailing and night navigation. I learned to respect nature even more and to stay humble.

After the course you both worked for SailWeek as skippers. How was that?
Thijs: At first, I didn't plan to work after the course. I just wanted to learn the skills and have the experience. But during the course I became more and more enthusiastic, as a result I worked as a skipper all season long. Taking this plunge turned out to be the best decision I ever made!

Ivan: It's very hard to explain it. I have no ideal word, except that I am grateful for this opportunity.

Nice! Would you say this is a dream job? What's your favorite part about it?
Thijs: Just the ability to be out at sea all day makes it already perfect for me!

Ivan: I don't know if it is a dream job for everyone, but for me, it became a lifestyle more than a job. Something like a part of my personality.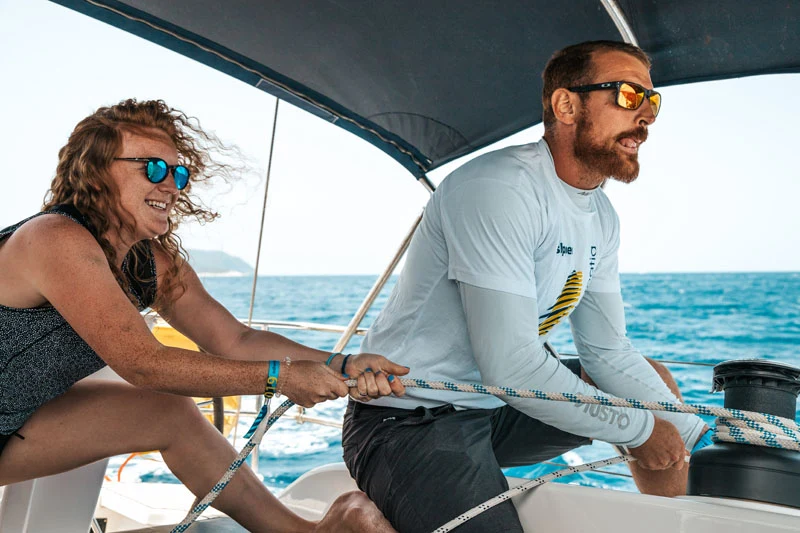 Spoken like true sailors. How did you feel sailing out for the first time as a skipper? Was it scary?
Thijs: A scary combination of a feeling of freedom and fear haha.

Ivan: Scary is a soft word but you have to be brave. The only way to grow sometimes, is to do the things you are not ready for completely.

This is a hard one but what's your favorite SailWeek memory?
Thijs: Oh, there are many, putting it in a bromantic perspective: I see it more as a complete memory, alternating between parties, good food, enjoying the beauty of mother nature, sailing and of course meeting good-minded people from all over the world! Or Ultra week, Croatia 2019: I had cabin crew (so not everyone knew each other in the beginning) but we actually became friends from moment one. The first night we were VIP at the Ultra Europe festival with I think 50 thousand other people, 8 hours later we were sailing to a quiet secluded island in the Adriatic sea followed by a small group of dolphins. That extreme variety is just magical!

Ivan: Every single dance by the day or by the night. And there is a lot of dancing. Amazing Energy! Cool chills by night, cruising beautiful islands by the day. The list goes on.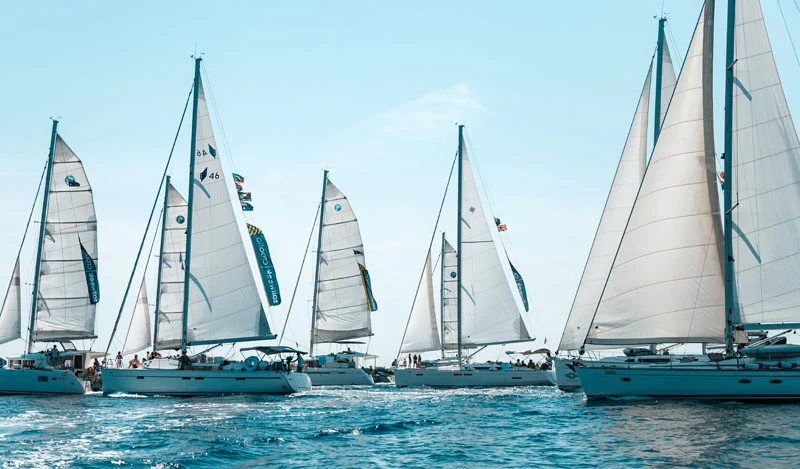 And lastly, what would you say to anyone thinking to do the course?
Thijs: Whether you do it to gain experience, to become a better team player, or just for fun, it is an adventure to remember for the rest of your life.

Ivan: Do it! If you know what to expect and if you don't know what to expect. You will learn something new, anyway. Either it will be a new skill or something that will make you a better person.

Thanks for your time guys it was great catching up and we hope to see you again in 2021 for what's shaping up to be an epic season!

Questions?
If you have any questions do not hesitate to
contact us
.
Apply
Skipper Academy