What's new for 2022 SailWeek sailing academy
Danielle Russo

Have you ever watched our Instagram and thought to yourself, 'I wish I could do that all summer long?' Sun on your skin. Salt in your hair. New friends every week. A job where you're behind the wheel, not a desk.
Well, you actually can! This year, we're bringing back our Sailweek Academy to train YOU how to be the best skipper or hostess on the high seas. And this time around, we have new, bigger opportunities. Let us show you what's up.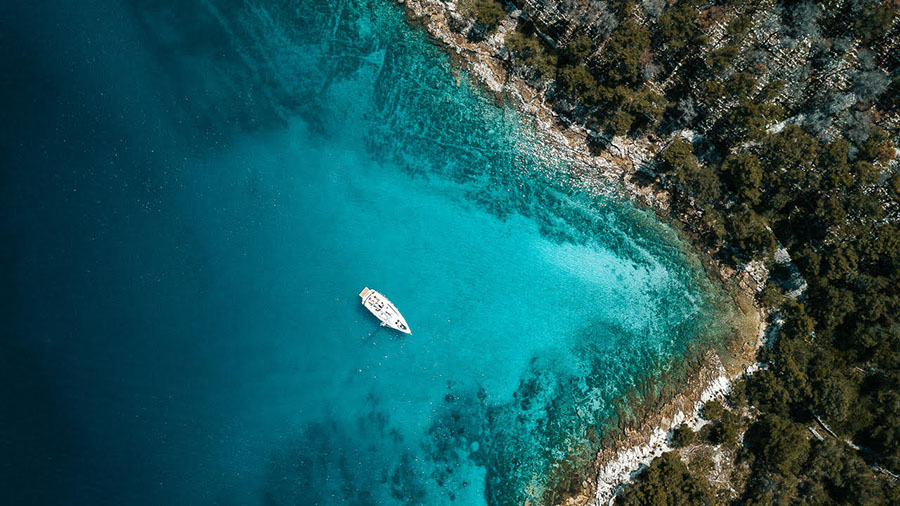 Our hostess academy is back!
Here at Sailweek, we're always trying to one-up ourselves, that means making each summer better than the last. What we've found is that more and more of our sailors wanted full-service packages that allow them to relax and fully enjoy their week. So, we decided to bring back our
Hostess Academy
so that we can really give our 2022 crews the time of their lives.
As a hostess, you'll do more than just keep the boat ship shape and prepare amazing, hangover-curing breakfasts, you'll keep the good vibes coming all week long. We actually encourage you to show off your personality — from taking guests to the best local swimming spots to joining them for dinner and a cheeky drink at night.
So what does the academy provide? Well, our one week program is designed to get you trained and ready for hostessing at sea. You'll perfect your cooking and food presentation skills, get the best cleaning tips and even learn how to sail and moor so you can help your skipper. Of course, you'll also learn all the necessary safety procedures, too.

The perks? Besides spending your summer at sea, after completing the Sailweek Hostess Academy you'll get at least four weeks of work for SailWeek and earn up to €900 (plus tip!) per week.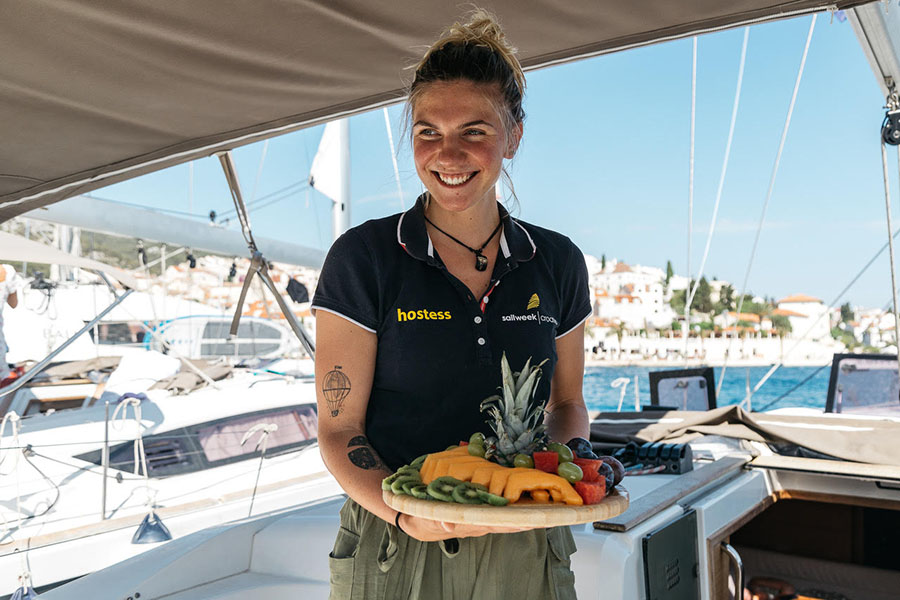 Go from leisure skipper to professional skipper
We're invested in having the best skippers at the helm, so that's why this year we're again offering our
Advanced course
to help existing skippers go from leisure to a professional career. During this week-long training, you'll gain the essential experience needed to work in the nautical industry by learning more complex navigation tools.
Who is this good for? This is the perfect opportunity for an existing skipper or licensed sailor to improve their skills and get an advanced degree that will open a lot of great doors for their career.
The perks? Because you already know all the basics, this program is only a week long. Plus, it's cheaper than our beginner Skipper Academy course.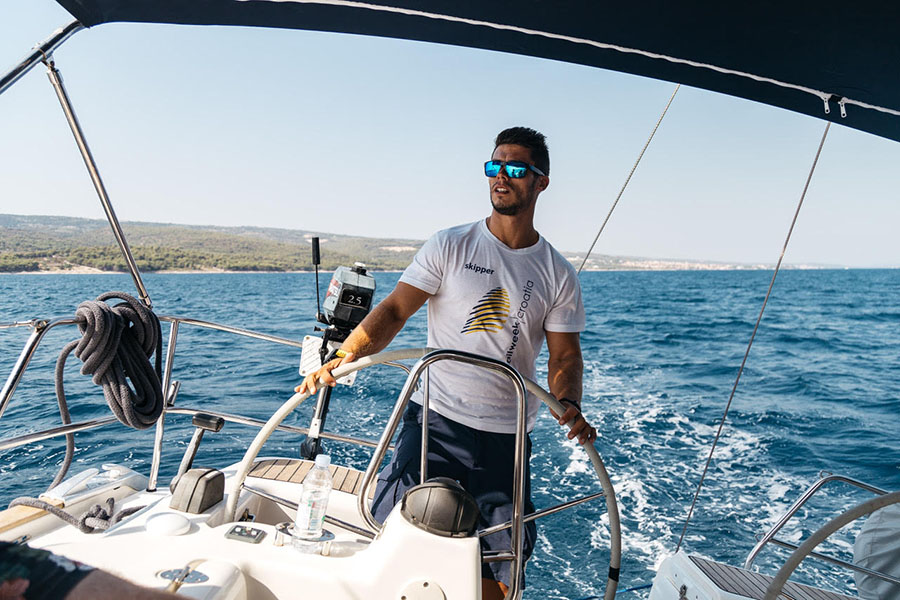 Get trained to skipper a catamaran
We've always offered our Skipper Academy for sailing yachts, but this year we wanted to open up our academy to train existing, experienced skippers
how to sail a catamaran
. This is a great opportunity to up your skills and earn more income. Plus, if you pass, we'll give you guaranteed work this summer.
With more of our sailors looking for a bigger, more luxurious way to explore the Med, we're actually booking more and more catamarans every year, and we'd love to have you on board.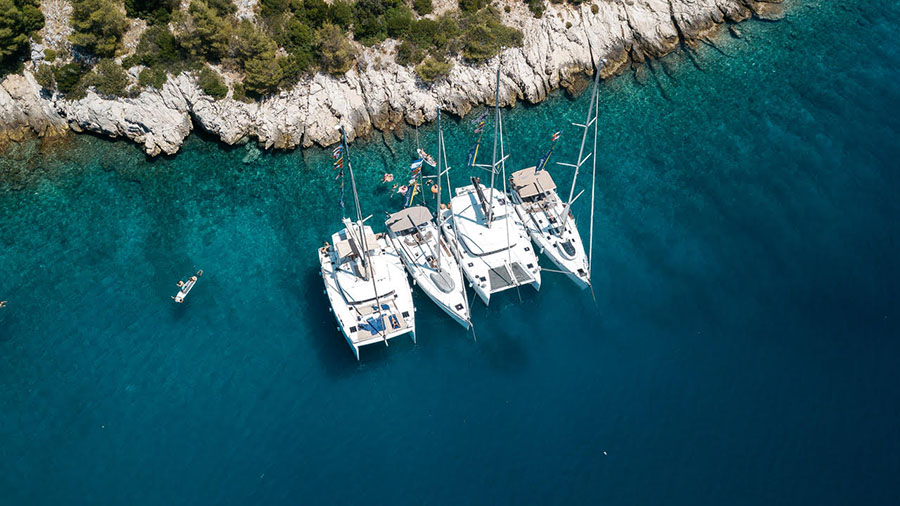 Who is this good for? This is an awesome program for skippers who have taken our Skipper Academy before, as well as skippers we haven't worked with us but want to learn and join our team. You do need to already have a license to join. But after a week with us, you'll be ready to jumpstart your new catamaran career.

The perks? Just like our advanced course, the catamaran course is only a week long. And if you pass everything after that, you'll be welcomed to the Sailweek team and offered at least four weeks of work with the opportunity to earn up to €900 (plus tip!) per week.
Questions?
If you have any questions do not hesitate to
contact us
.
Apply
SailWeek Academy